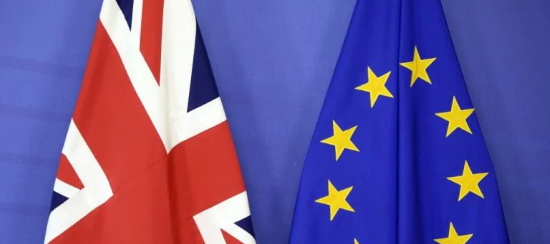 British nationals can obtain a "Residence Document in Electronic Format" which should also facilitate travel within the EU. This is optional, but highly recommended.
The following procedure refers to residents in Rome.
To obtain the residence document you must request an appointment with the Ufficio Immigrazione using a PEC email. The email should be sent to immig.quest.rm.regnounito@pecps.poliziadistato.it.
If you do not have a PEC email, you can send a regular email to  immigrazione.segreteria.rm@poliziadistato.it. This alternate method may take longer for the Questura to reply. 
The Questura will reply and attach a letter giving the date and time of your appointment, the documents required and instructions to pay the required fee.
The Questura is located in Via Teofilo Patini n.23 in the Tor Sapienza area of Rome and is serviced by a regional train to the station Tor Sapienza. Driving is also an option and parking is available close by. Upon arrival on the day of your appointment, show your letter at the gate to gain entrance to the Questura. The Brexit office is located on the third floor. The process includes presenting copies of a valid ID, showing proof of payment, countersigning your photo and having your fingerprints taken.
Your receipt will include a code where you can track the status of your application online. It will take approximately 2 months to have your card issued. Once your application status shows "in consegna", you can pick it up at your local police station, agreed on previously with the Questura.  The "Residence Document in Electronic Format" will be valid for 10 years. 
For British national not residing in Rome, you can read the full Vademecum to learn about the procedure in your area.
The above notice is for informational purposes only and does not carry any regulatory status.
——————————————————
NB: A PEC email (Posta Elettronica Certificata) is a secure and certified method of sending emails. It uses special encryption to guarantee the legitimacy of the message and is used widely in Italy to communicate with official offices. The PEC has the same legal status as a "Raccomandata con ricevuta di ritorno" (recorded delivery). There are numerous providers that will issue a PEC, such as Aruba. Fees vary but on average, are under €10 a year.