Hidden Trastevere: Saturday November 11th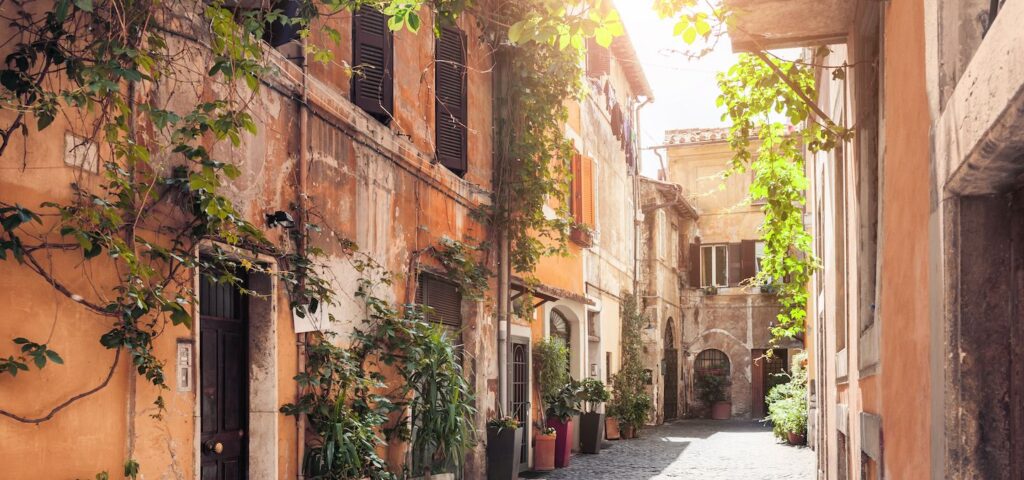 Everyone living in Rome knows the hectic side of Trastevere, with students and tourists at every corner, and famous for its nightlife. But "the other side" is much quieter, genuine, and full of curiosities. Its history is especially connected with the important presence of a forgotten harbour, "Ripa Grande", that involved merchants, sailors, administrators, and pilgrims. Including also, churches, kitchen gardens, and not to be forgotten a jail and tobacco factory… so much to discover in this "hidden" Trastevere!
We will start promptly at 10.00 am, therefore please arrange to arrive at the meeting point by 09.50 am. Our guided walk will last approx. 2 hours.
The fee for the guided tour is €20.00 for members and €23.00 for non-members (including €2.00 for the audio guide). Please confirm with the Association and our events coordinator if you wish to attend. The maximum number of participants is 20. Booking and payment deadline November 4th (no refunds are possible after the payment deadline)
Disclaimer: Photographs may be taken at this event and these photos may be used on the website, social media, and other means of advertising for the exclusive use of promoting the activities of the association.